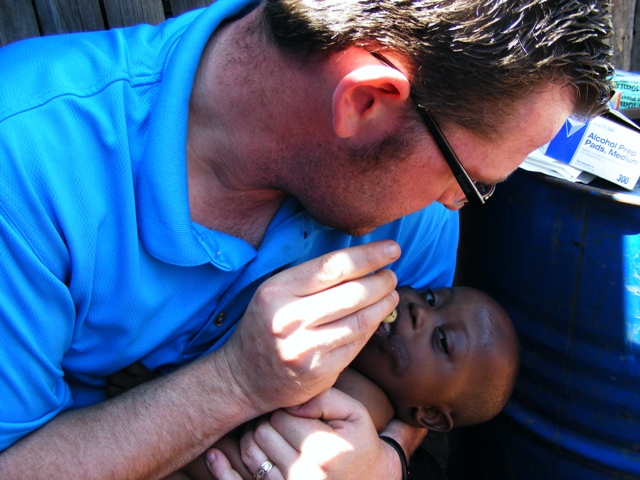 For years; Kenya, has been regarded as the "Shining Star" in Eastern Africa, but there is a definite fissure between the socio-economic classes in the country. Many Kenyans enjoy quality of life, safety and economic stability. Unfortunately, many other Kenyans are among the most impoverished people on the planet. Nairobi is home to many shanty towns or slums where the poorest of the poor reside. Besides poverty, HIV is rampant and many children are orphaned, malnutrition and preventable illness is killing thousands each year. Medical Missions World Wide has partnered with organizations in these areas to assist with medical care. Teams from the U.S. will support local hospitals, clinics, churches, schools and orphanages.
Makina Clinic lies in the heart of Kibera Slums. Kibera is the largest slum in East Africa and is home to over 1 million people. Makina provides low cost health care to Kibera's population regardless of socio-economic status and ability to pay. Medical Missions World Wide has partnered with Makina Clinic and together we travel to schools and orphanages where we provide free treatment to children who are in the greatest need. December of 2008 we provided free treatment and medication to over 800 children.
Harvest International Center Is managed by Bishop Martin Phiri. Bishop Phiri and his wife Nancy not only are Pastors and church leaders but run a school where they educate, feed and care for 500 children. MMWW has partnered with Bishop Phiri to provide needed medical care to his students as well as children and orphans in Embacassy Slums of Nairobi.
Bishop Phiri has expanded to a neighboring slum of Tassia.  The church in Tassia has served as a base  for MMWW's clinics.  In 2010 and 2011, MMWW has treated over 1500 children at this location.

Kenya has some of the world's greatest game parks. Past teams have visited Maasai Marawhich is home to "The Big 5" African game species as well as countless other African wildlife.