A message from the Director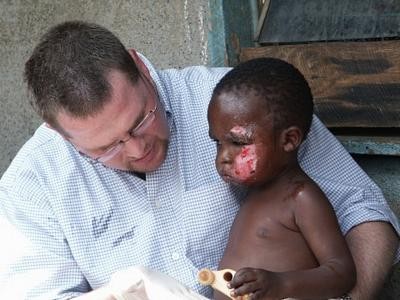 I feel that it is an honor to live in the United States, the land of opportunity, with riches and freedom that is unequaled anywhere on the globe.
 One of our greatest assets is our health care system. In cases of emergency, help is a phone call away. Highly trained emergency responders begin immediate treatment while emergency departments are open and ready for any and every problem that could arrive. Emergency patients are treated rapidly and effectively regardless of their ability to pay. Hospitals are equipped with top of the line medical equipment and staff have the highest level of training anywhere in the world. I have been blessed to be able to work in emergency medicine for 17 years both as a paramedic and a trauma nurse in the emergency department.
Unfortunately, there are many places where health care is difficult if not impossible to obtain. Whether it is due to poverty, war or logistics, millions of people suffer and die from preventable and curable illness. For well over a century, Christian missionaries have traveled to spread the word of God; but still, parents watch helplessly as their children die from simple disease and malnutrition. I believe that it is our Christian duty to not only spread the word of God and message of Christ but to attend to our brothers' and sisters' physical needs as well.
Medical Missions World Wide is dedicated to providing the poorest of the poor with basic health care needs. We partner with existing clinics, hospitals, churches and missionary organizations to bring care where it is needed the most.